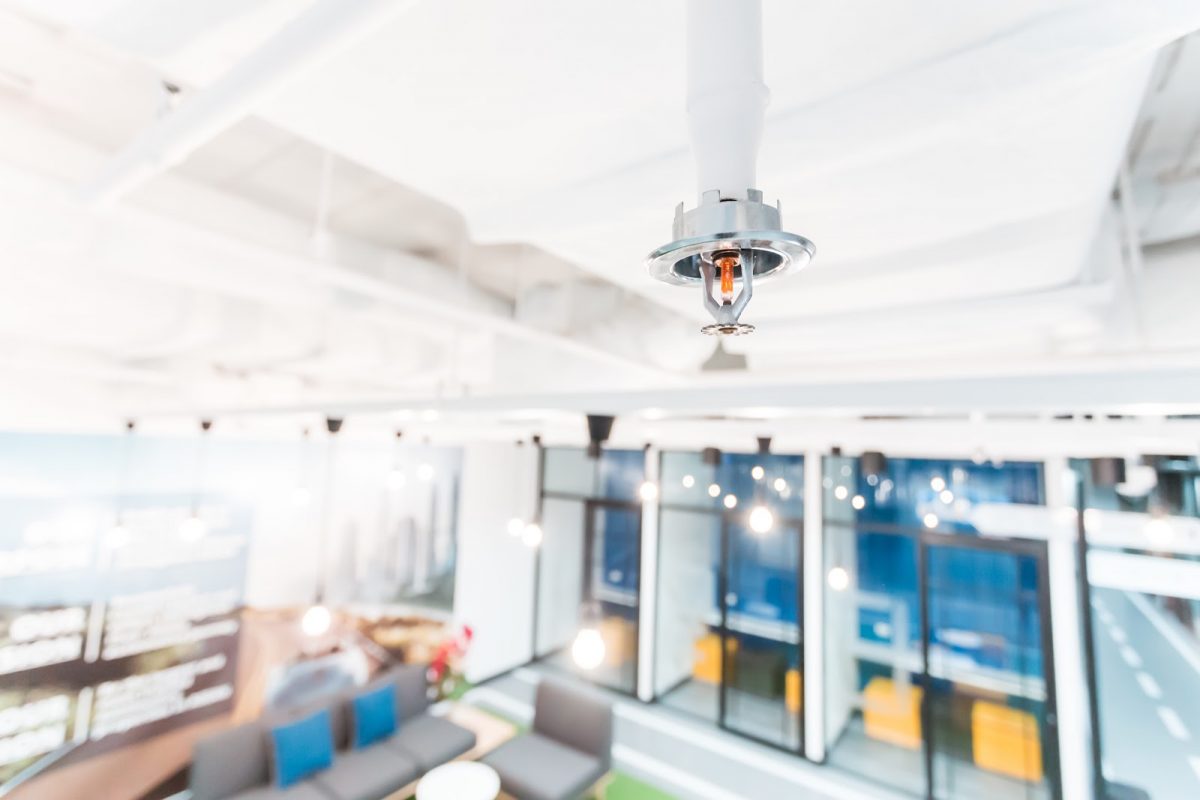 For businesses, sprinkler system inspections are a routine and important part of their fire safety compliance plan. After all, fire sprinklers act as a first responder on the scene of a fire — even before firefighters arrive. 
Ensuring that a sprinkler system works in the event of a fire emergency can potentially save hundreds of thousands of dollars in property damage and, more importantly, can save lives.  
Quarterly vs Annual Inspections: What is the difference?
Most business leaders know they should be testing their sprinkler systems quarterly and annually. However, not everyone understands the major differences between those inspections. 
Here at Allegiant Fire Protection, we believe that a good building manager is an informed building manager. This is especially important when it comes to fire sprinkler inspection elements and requirements. 
Your building manager should be able to:
Stay informed on sprinkler system inspection requirements

Articulate what kinds of inspections the sprinklers have undergone

Confirm the systems are up to code
The biggest difference between our quarterly and annual sprinkler inspections comes down to the amount of time and detail the inspector uses to visually check the system.
Quarterly Sprinkler Inspections
Quarterly fire sprinkler inspections are much less detailed and take much less time to complete than our annual fire sprinkler inspections.
During our quarterly inspections, we
Look over the system as a whole for small defects

Test the functionality of all sprinkler system alarm devices 

Perform a main drain test to ensure adequate water supply to the system
While it might feel easy to let the quarterly inspection fall by the wayside since it occurs multiple times each year and might feel inconsequential in light of the in-depth annual inspection, it is important to remember that both types of inspections work in tandem and are necessary to meet local fire codes.
Annual Sprinkler Inspections
During our annual inspections, we will complete the same items on the quarterly inspection but also:
Perform a full run-through visual inspection of your system

Look for defective heads, rusted, corroded pipes, and any other functionality impairments
The annual checks are more time consuming and require access to all areas covered by the sprinkler system. The inspector will also exercise all control valves through their entire range of motion and perform flow testing of fire pumps or dry systems if applicable.
The professionals at Allegiant Fire Protection take fire protection and the safety of your facility seriously. We know that an improperly working sprinkler system can be determined in the event of a fire. 
Determining the Fire Sprinkler Testing Schedule
Our sprinkler system inspection and testing schedules are determined by the local code, building occupancy type, and the system's components. 
Our NICET-certified technicians follow the requirements outlined in the National Fire Protection Association's code NFPA 25, along with any additional local codes to ensure your peace of mind regarding your facility's sprinkler system. 
Contact Us Today to Schedule Your Inspection
Please don't hesitate to give us a call today and discuss your sprinkler system inspection options. We are the fire sprinkler inspection company you can rely on.
About Allegiant Fire Protection
Allegiant Fire Protection LLC , delivers exceptional fire protection services to businesses throughout the greater Chicago area. Services include the design, installation, and service of fire alarm systems, as well as offsite alarm monitoring. The firm's NICET-certified technicians also inspect and test all fire protection systems. Allegiant Fire Protection is a privately held firm located in Aurora, IL.