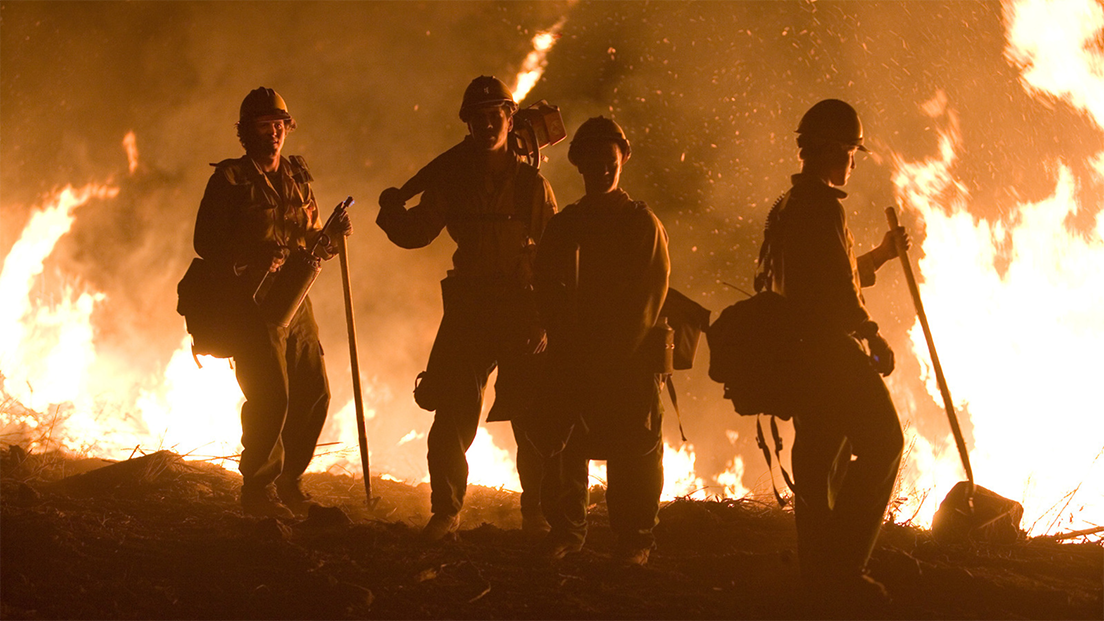 Fire has impacted America's history, from catastrophic blazes that led to significant policy changes to smaller fires that spurred technological advancements.
These fires changed how we approached fire management and influenced policies that continue to shape our nation today. And it isn't just the fires from the time of cobblestone roads and top hats: wildfires nationwide continue to inflict thousands of dollars in damages and lost lives.
By studying these three fires, we better understand the importance of fire prevention and appreciate how fire has significantly shaped America's history.
Three Fires That Changed America
When we think of fire, we remember the warmth of campfires, the unpredictability of dancing flames in the night sky, or the small blazes we created in a chemistry lab. But while wandering through our city streets, walking around the mall, or hiking through a national park, we don't often think about how destructive fires changed the trajectory of so much of American fire protection.
These three fires cost people their lives and caused millions of dollars in property damage. Each fire also led to the development of new safety standards, urban city layouts, and fire-prevention technological innovations.
To understand the history of fire protection and, in many ways, the history of America, here are three fires that changed our country.
The Great New York Fire of 1835
Despite the cold temperatures and frozen East River, citizens of New York watched their city burn on December 16, 1835. One by one, the buildings of NYC's financial district succumbed to the flames.
The Great Fire of 1835 destroyed 17 city blocks causing nearly half a billion dollars of damage. The construction of wooden buildings and a booming population led to a water supply that struggled with the increase of people in the city. They didn't even have a professional fire department at the time.
With below-zero temps, Comstock & Andrews on Merchant Street caught fire, and by the time firefighters arrived on the scene, the water froze in their hose. Immediately the fire spread from building to building throughout downtown Manhattan.
From Aqueducts to Fire Sprinklers
A vital result of The Great Fire was the construction of a new aqueduct, thus providing firefighters with a clean water source to combat fires.
The development of more and more aqueducts provides a direct connection to the invention of the water sprinkler systems installed in so many commercial buildings today. Without a direct water supply for local fire departments, the creation of complete fire suppression systems wouldn't exist.
On August 11, 1874, Henry S. Parmelee developed the first automatic sprinkler system.
Parmelee's design used a network of pipes installed throughout a building and connected to a water supply.
Each pipe was fitted with a sprinkler head that would automatically activate when the temperature in the room exceeded a certain threshold, releasing a spray of water to extinguish the flames.
This technology's evolution is still used throughout factories, warehouses, schools, and other commercial buildings as the first defense against a fire. Current fire suppression systems can utilize dry powder or water, depending on the type of combustible materials present inside the building.
The Great Chicago Fire of 1871
For two days in October, The Great Chicago Fire of 1871 blazed through miles of the Windy City. While the origins of The Great Chicago Fire range from a reckless cow kicking over a lantern to a meteor shower lighting hay on fire, the amount of destruction in the blaze is fairly clear.
300 Chicagoans died with 100,000 more homeless, and a path of fire was 4 miles long and 1 mile wide. Thanks to an arid summer and the wooden building materials, the flames fanned high into the sky, creating convection spirals and spreading the fire from building to building.
In the fire's immediate aftermath, "laws were passed requiring new buildings be constructed with fireproof materials such as brick, stone, marble, and limestone." These structural changes are the most significant contribution to America's history. Without these laws in place, the push for stronger building materials would have slowed, and at the same time, many of the people priced out of Chicago due to the higher construction cost would not have had to leave the area.
One month after the fire, Joseph Medill ran for mayor under the Union-Fireproof Party and won with an overwhelming 73% of the vote. Many historians believe that without The Great Chicago Fire of 1871, Chicago would not be the second-largest city in the United States.
While many cities experienced large fires due to poor building materials, The Great Chicago Fire led to more home and commercial building construction reforms. With the massive popularity of these new reforms amongst Chicagoans, the modernization of the city's landscape was possible.
Smoke Detectors and The Great Chicago Fire
As a result of the growing awareness of the dangers of smoke inhalation, including events such as the Great Chicago Fire, Francis Robbins Upton began working on a smoke detector.
Completed in 1890, the earliest smoke detectors were not widely used at the time due to their high cost and limited practicality. However, they laid the groundwork for later innovations in fire safety technology.
In the 1920s and 1930s, companies began developing automatic fire alarm systems that detected fires using heat-sensitive devices and triggered alarms without human intervention.
These systems were widely adopted in commercial buildings.
Today, Allegiant Fire Protection works with a team of highly qualified and knowledgeable engineers, electricians, contractors, and end-users to design customized commercial building fire alarm systems.
Our modern technology allows us to notify you at the first sign of a fire allowing every person in your building ample time to escape and limiting the damage to your property.
Authorities were notified of The Great Chicago Fire by a single man howling "Fire" after seeing flames erupting from a barn. Over a century later, Allegiant Fire Protection's complete fire alarm system now only immediately alerts anyone in the building of danger. Also, our 24/7 alarm-receiving center staff acts immediately on your behalf to keep your building and belongings safe.
Triangle Shirtwaist Factory Fire
On March 25, 1911, one of the deadliest fires in American history led to some of today's most prominent and influential fire protection protections. The Triangle Shirtwaist Factory fire started and, within a minute, spread to the 8th, 9th, and 10th floors of the Greenwich-based building.
Trapped by the flames and fire ladder unable to reach past the sixth floor, the results were tragic and, for 90 years, served as New York's deadliest workplace disaster.
The consequences of this tragedy paved the way for regulations and reforms that affect our lives today.
The owners only kept a few buckets of water on each floor to extinguish fires in the Triangle Shirtwaist Factory. There were no fire extinguishers, sprinklers, and only one fire escape for the entire building.
Regulations and Reforms
After the fire, John Alden Dix, then the governor of New York, led the passing of multiple new laws covering fire safety, including the Sullivan-Hoey Fire Prevention Law. This law required building owners to install sprinkler systems, established the New York City Fire Prevention Bureau, and expanded the powers of the fire commissioner.
In addition, fire safety regulations were strengthened, and new building codes were enacted that required fire-resistant materials and sprinkler systems. These reforms were taken up nationwide, providing the blueprint for modern commercial building fire protection regulations.
In Chicago, regulations require visual and audible fire alarm systems in place alongside regular inspections to make sure everything is running properly.
At Allegiant Fire Protection, NICET-certified technicians routinely test the functionality of all fire safety tools and components inside your commercial building. This includes fire alarm systems, fire sprinkler systems, fire extinguishers, fire suppression systems, emergency exit signs, and more.
These regular maintenance and inspections extend the life of your fire protection systems, and any reports are sent to the local fire department or other authority.
Need Fire Protection? Call Allegiant Fire Protection today.
Allegiant Fire Protection's expertise, dedication to safety, and commitment to customer satisfaction make us one of Illinois's most reliable partners for fire safety solutions.
From fire suppression system installation and fire alarms to inspections and maintenance services, our trained professionals ensure your property is always prepared for potential fire hazards. For more information or to schedule a consultation, call Allegiant Fire Protection today.